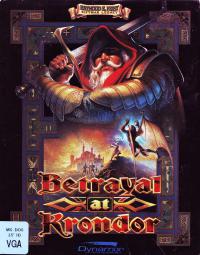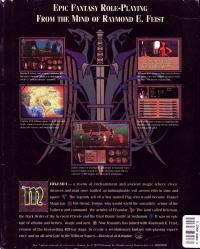 Betrayal at Krondor is a DOS-based role-playing video game developed by Dynamix and published by Sierra On-Line in the summer of 1993. Betrayal at Krondor takes place largely in Midkemia, the fantasy world developed by Raymond E. Feist in his Riftwar novels. The game is designed to resemble a book, separated into chapters and narrated in the third-person with a quick-save bookmark feature.
Although neither the dialog nor narrative were written by Feist himself, the game is considered canon, having been novelized as Krondor: The Betrayal five years later. Events in the game were also written into the Riftwar novels.
PyroTechnix completed a sequel, Return to Krondor, which was released by Sierra in 1998. Its protracted development experienced considerable delay, and the finished product was not nearly as warmly received as Betrayal.
- Wikipedia
| | |
| --- | --- |
| Released | Nov 30, 1992 |
| Developer | Dynamix |
| Publisher | Sierra On-Line |
| Players | 0 |
| Co-Op | No |