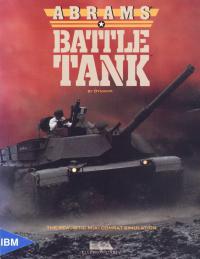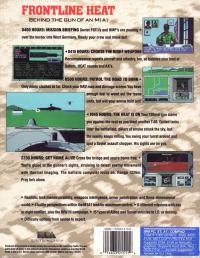 Abrams Battle Tank, aka M-1 Abrams Battle Tank for the Sega version, is a computer game developed by Dynamix and published by Electronic Arts in 1988 for DOS. It was later ported to Mega Drive in 1991 by Realtime Games Software. Designed by Damon Slye, the game is a 3D vehicle simulation of the M1 Abrams tank, one of the first on the market.
The port from DOS to Sega Genesis was performed by Realtime Games Software Ltd in the UK using their own 3D games engine that was earlier used in Carrier Command with some tweaks to adapt it to the Genesis and the needs of the tank scenario.
Although the simulation depicts the four crew positions, and is advertised as a simulation, gameplay is not actually very realistic; the missions are arcade game-like with a fixed sequence of actions to perform. The graphics were very good for their time, but reviews are mixed, with many players enjoying the "fun factor" introduced by the lack of realism, and others decrying it for the same reason.
- Wikipedia
| | |
| --- | --- |
| Released | Nov 30, 1990 |
| Developer | Dynamix |
| Publisher | Sega, Electronic Arts |
| Players | 0 |
| Co-Op | No |