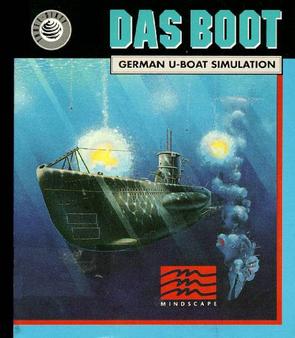 Das Boot: German U-Boat Simulation is a submarine simulator game designed by Paul Butler & Rick Banks and published in 1990 for Amiga and MS-DOS systems by Three-Sixty Pacific. It was inspired by the book of the same name.
The player takes command of a German Type VII U-Boat and plays missions against the Allies which involve combat against aircraft, anti-submarine warships, and other submarines.
The game was touted to feature 256 VGA Color, 3D Views, and historical realism.
| | |
| --- | --- |
| Released | Nov 30, 1989 |
| Developer | Artech Studios |
| Publisher | Three-Sixty Pacific |
| Players | 0 |
| Co-Op | No |